Buildings tell stories!
This website provides histories of commercial buildings, marina and other important sites in Langley, Washington.
Sources: South Whidbey Historical Society, City of Langley, interviews, and private photo collections.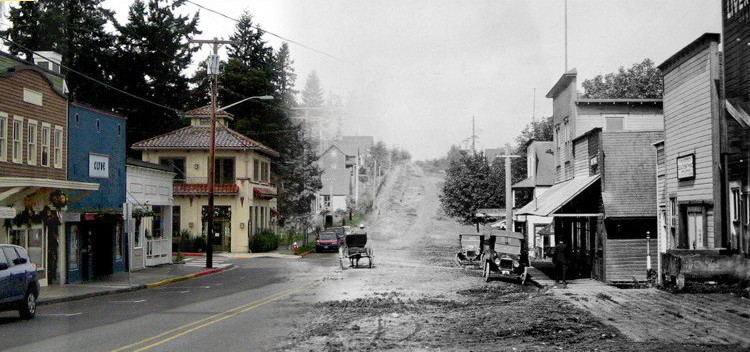 More "Then and Now" pictures.
The more people know about a site's history, the more they appreciate it!
This site provides histories of downtown commercial buildings and selected homes of Langley, Washington. It is designed to increase appreciation of Langley's past as recorded in the physical changes of the town.
The material in this website comes from the archives of the South Whidbey Historical Society (SWHS), interviews conducted by members of the Langley Historic Preservation Commission, and photos from the City of Langley and private collections.