314 First Street
Music for the Eyes (Roderick McLeod House / Department Store / Artist Co-op)
Circa 1911. First Street looking east.(Courtesy South Whidbey Historical Society)
Roderick McLeod and his family arrived in Langley in 1905. They lived in a two story house on Second Street while Roderick and his father-in-law, Ed Howard, built a house and adjacent two-story hotel on First Street.
1925: The house was purchased by Langley banker, Ernest Noble, Sr.
1926: Stanley Hunziker and son Bill across First Street from the Roderick McLeod Home (right) and Howard Hotel (left).
The Noble's came from Canada to run the Langley State Bank. After Ernest Noble senior's death in 1933, his son Ernest, Jr. remained in the house until selling it to Fern Livingston and her husband in 1942.
1942: Livingston Department Store
Livingston's store 1940's (Courtesy Helen Price Johnson).
The Livingstons operated a store in the former home from 1942 to 1949.
1949: Duncan department store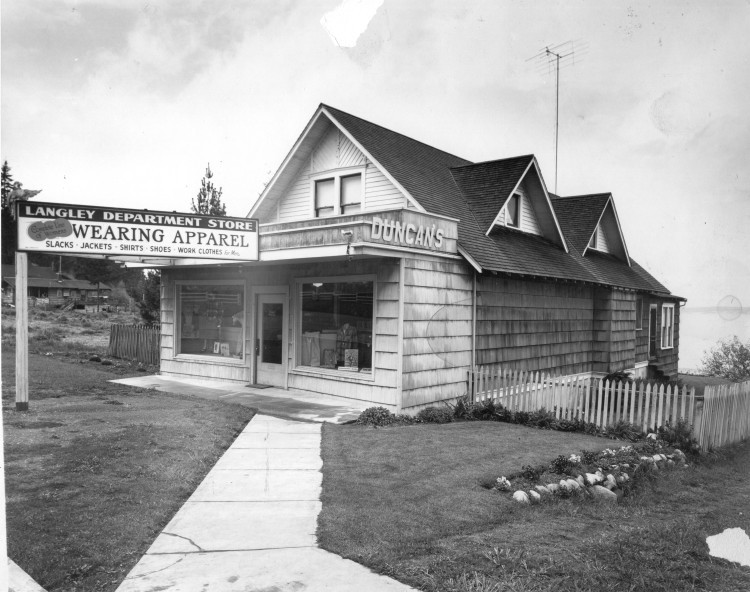 Duncan's Department store ca. 1950 (Courtesy Helen Price Johnson)
Irene and Cyrus Duncan purchased the building in 1949 and transformed it into a Department Store. Fern Livingston continued working there.
1956: Jones' Department Store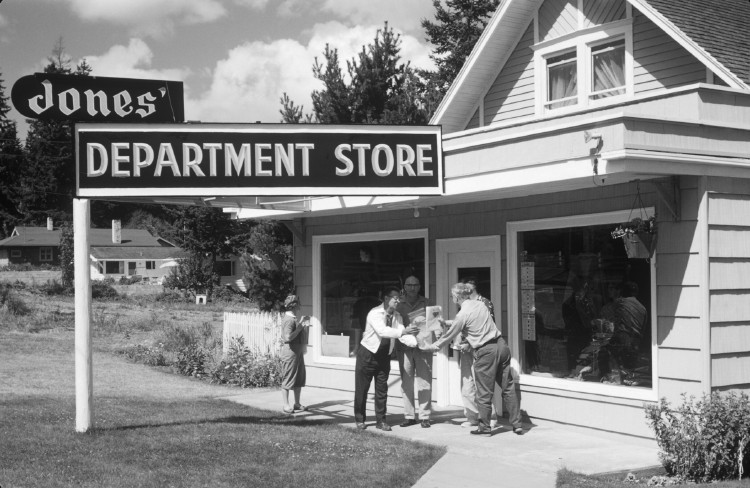 1957 (Courtesy Darrell Corbin).
Vincent and Matilda Jones bought the building in 1956 and remodeled it into the Jones' Department Store.
Circa 1984. Aerial views of Jones' Department Store (Courtesy South Whidbey Historical Society).
Vincent and Matilda expanded the building in 1962, adding floor space and a new front facade.
Circa 1962. Inside the Jones' Department Store (Courtesy Helen Price Johnson).
The store carried a "full line of clothing for the family." Vincent served twice as Langley's mayor. Matilda died in 1982.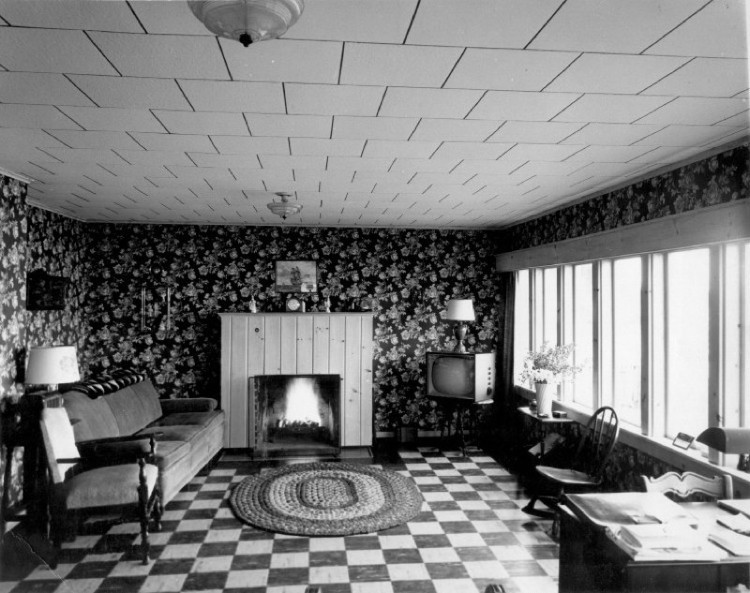 Circa 1962. Inside the apartment on the north side (Courtesy Helen Price Johnson).
After Vincent's death in 1965, his daughter, Virginia Jones Price, purchased the business and ran it in collaboration with her mother. After Matilda's death in 1982, Virginia continued running the business with her daughter Helen Price Johnson. Helen bought the business in 1986 and continued operation until 1991.
Jones' Department Store ca. 1989 (Courtesy Helen Price Johnson).
The Jones family sold the building, however, in 1987 to Bob Smith, who resold it to Paul Schell. Schell in turn sold it to Ralph and Steve Nogal, who held it for five years and rented it to the Artist Coop (now located on 2nd Street beside Frick Lane), before selling it to Sharon and Fred Lundahl.
2004. Artist's Gallery Cooperative (Courtesy Robert Waterman)
The Lundahls had both served in the US State Department for many years, mostly in countries of Central Asia newly emerging from the old Soviet Union. Traveling extensively, they had collected numerous cultural items of historic interest, but focused especially on carpets and jewelry. When they opened "Music for the Eyes" in 2003, it soon became a fascinating museum of Central Asian art, as well as the very best place in Puget Sound to buy real Mideastern rugs and tapestries.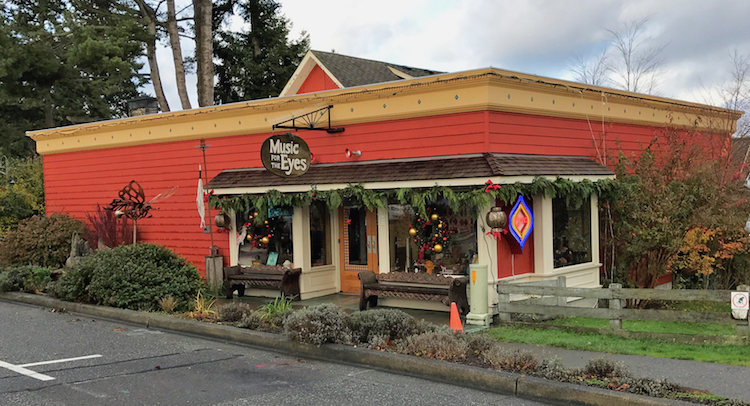 2017. Music for the Eyes--Rugs, Carpets and Textiles from Central Asia (Courtesy Robert Waterman)