221 Second Street (Suite #9A)
Ultra House (Home and Garden Supplies / Langley Liquor Store / Tipsy Gourmet)
1992: Home and Garden Accessories and Olympic Insurance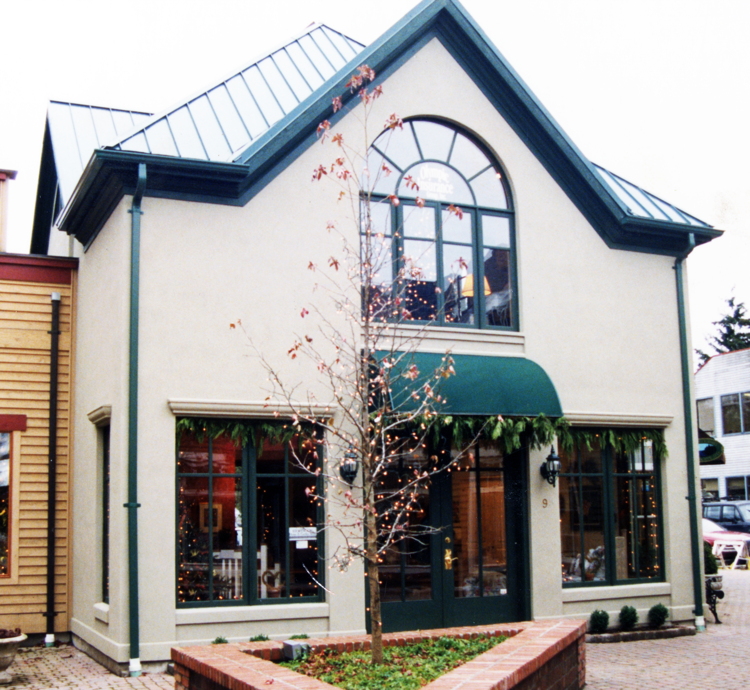 1993. Home and Garden and Olympic Insurance (Courtesy Betty Davenny).
The first tenant was Craig and Patricia Dixon's "Home and Garden Accessories." Inez Baker took over the business in 1993. She renamed it "Storybook Home and Garden. The Olympic Insurance Company office was on the second floor.
Circa 1995: Langley Liquor Store
2004. Liquor and Wine Store (Courtesy Robert Waterman).
In 1995, The Washington State Liquor Store, operated by Nancy White, moved into this space from its initial location on First Street.
2014: Tipsy Gourmet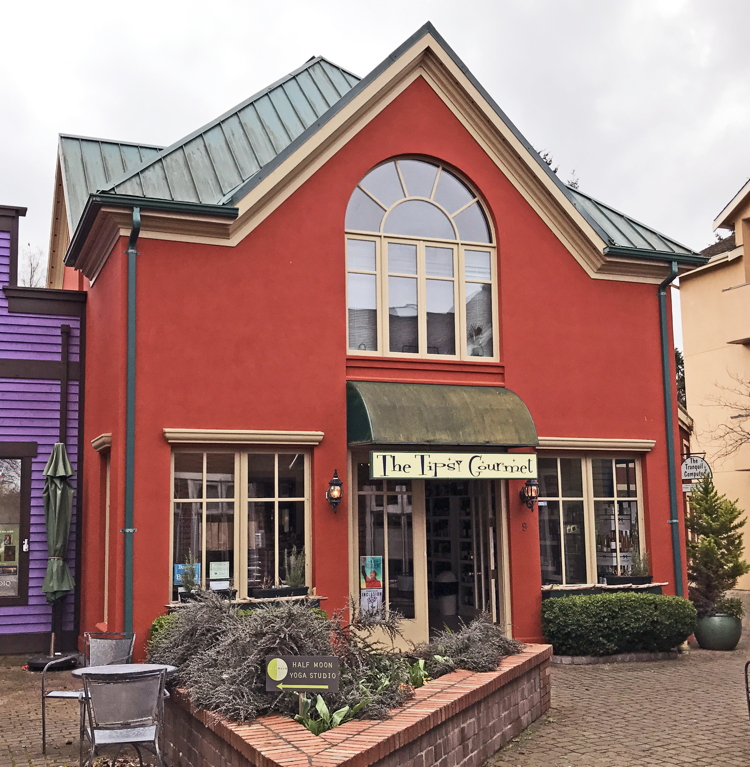 2017. Tipsy Gourmet (Courtesy Robert Waterman).
In September, 2014, Kate Johnson and Karla Berry purchased the Langley Liquor Store and opened the Tipsy Gourmet. After three years of providing a wide selection of "cheese and wine, olives, vinegars, crackers, pate, mustard, cookies, pasta, salami, beer, hard cider, and spirits," the Tipsy Gourmet closed in 2017.
2018: Ultra House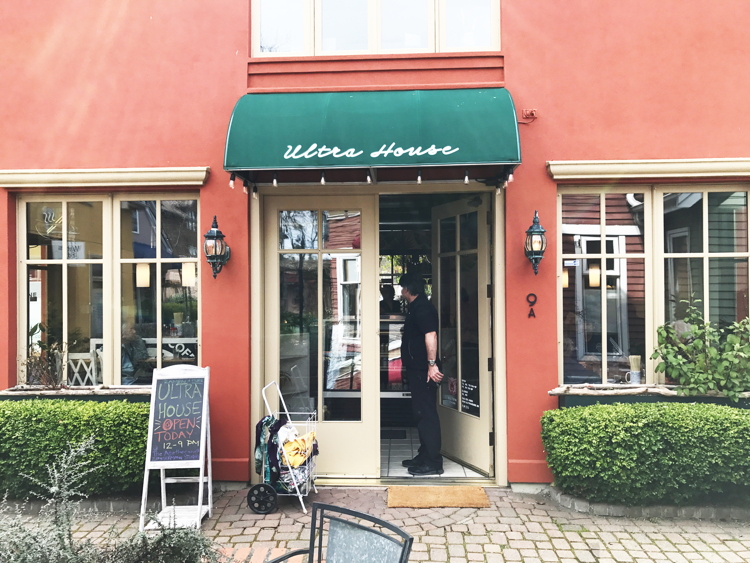 2018. Ultra House (Courtesy Robert Waterman).
Dennis Zimmerman and his wife Cheryl opened the Ultra House in May, 2018. The Ultra House features, "Delicious Japanese ramen, Loveskull boutique, and treasures for well-being from The Apothecary."